Ingle Dumpster Rentals provides competitive pricing with all other dumpster rental companies in Sevier and Knox County. Our reputation with families and builders alike continues with our new dumpster rental service, created with our customers in mind. Allow our team to help you estimate the size dumpster you will need.
We Offer Three Dumpster Sizes for rent in the Sevier and Knox County areas:

10-yard dumpster: Great for smaller projects and spring clean-up.
20-yard dumpster: Great for residential moving and clean-up projects. For home renovation projects such as flooring removal, carpentry changes, or even attic clean-up, we would suggest the 20-yard dumpster.
30-yard dumpster: Great for more commercial projects or larger home renovation projects.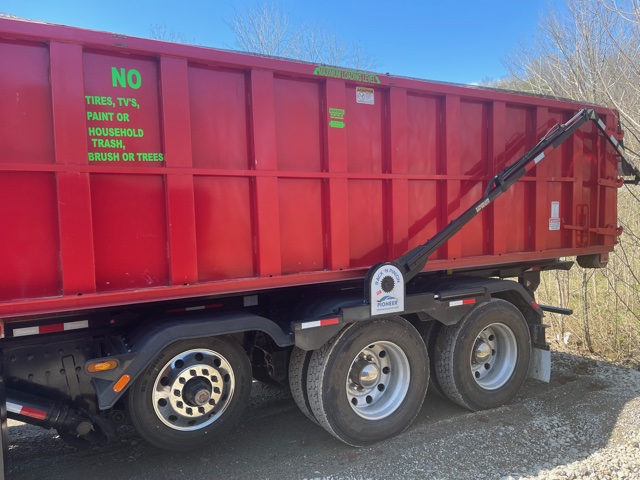 Are there waste and junk products that are not allowed in the dumpsters?
Yes! *Tires, *Old Paints and Stains, *Hazardous Materials, *Batteries, *Televisions,*Electronics
and other items are not allowed.
*Junk Removal
*Waste Removal
*Construction Clean Up
*Estate Sales and Moving
*Home Renovation Projects
and More!
Contact Us for a Free, No Obligation, Fast and Free Quote.